How to Delete TextNow Account- Best 2 Methods!
TextNow is an online platform that provides phone services in an app, although you can still use a laptop or tablet to access the services. With TextNow, you can send text unlimited messages and make calls for free, In this article, I will share how to delete TextNow account.
What is TextNow
TextNow allows its users to install their app on any device to get a free phone number, and call and text anywhere in North America for free. TextNow uses VoIP (Voice over Internet Protocol) that makes it possible for its users to send unlimited text and make free calls in the US and in Canada.
TextNow happens to be a lot better than TextFree, with TextNow you also get to make international calls to over 230 countries worldwide and the prices are quite affordable. If you have a TextFree account you want to get rid of as well, you may want to check out this article on how to delete Textfree account.
How to Delete TextNow Account
You can't exactly delete your TextNow account, the app doesn't come with that feature. What you can do is remove the app from your mobile phone. TextNow has advised, "if you're not paying for Ad-Free+ (including Data Ons) you can remove your TextNow app from your device or computer to stop using it. Within a few days of inactivity, your phone number will be removed from your account, and it will no longer be able to accept messages or calls. You'll be able to reactivate it at any time by downloading the app again or signing back into your account."
How to Delete TextNow Account on iPhone
Open the TextNow app on your iPhone
Click on the three lines at the top left corner.
Click on Settings.
Log out from your TextNow account.
Delete the app from your iPhone
Stay dormant or inactive for some time.
Don't sign in again else you will reactivate your account.
How to Delete TextNow Account on the Web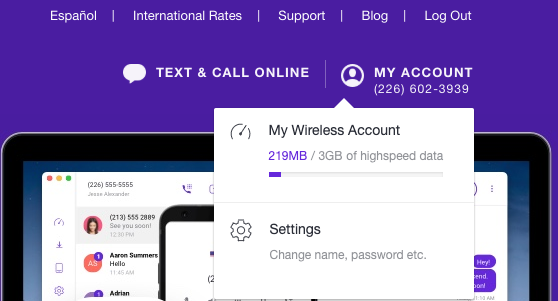 Go to the TextNow website and log in using your credentials.
Click on Settings gear located on the left side of the home page.
Select Setting and then click on Account.
Change your personal information (use random details) and click save.
Select Security and Login.
Choose Log out of all devices.
Make sure you don't sign in again, this will reactivate your account.
How to Cancel TextNow subscription on Android
Open the Google Play Store  on your android device
Tap Menu   Subscriptions.
Tap the subscription you want to cancel (TextNow).
Tap Cancel subscription.
Follow the on-screen instructions.
How to Cancel TextFree subscription on iPhone
Open your iphone device Settings.
Tap on your name, then tap Subscriptions
Tap the subscription that you want to manage (TextNow)
Tap Cancel Subscription
If you don't see "Subscriptions" in the Settings app, follow these steps:
Enter your device Settings and scroll to find iTunes & App Store 
Tap on your Apple ID: name@email.com
Tap on View Apple ID.
Scroll to find Subscriptions.
Under Active subscriptions, tap on TextNow and Cancel Subscription.
Can someone Block a TextNow Number?
You can block a TextNow phone number even if you are a non-TextNow user. To block a TextNow phone number, simply text #STOP to any TextNow number you would like to block. #STOP will work on TextNow numbers and non-TextNow numbers equally.
Can police track TextNow?
Your TextNow phone number can't be tracked or traced by the police or anyone, but when needed by the police, TextNow will give the police access to all your personal information on your profile and also give the IP address of your phone number to the police.
I hope you have found this article on how to delete TextNow account helpful, you may also like to read this article on how to delete your DoorDash Account